LARGER VERSIONS OF ALL GALLERY IMAGES CAN BE SEEN BY CLICKING ON THEIR THUMBNAILS


CELEBRATION PRINTS


A new series of artistic prints designed to celebrate some of the major events I have attended.

Prints conveying the atmosphere of these events in one image - something that a single photo doesn't always achieve.


EVENTS


PHOTOGRAPH REFERENCE NUMBER

Where appropriate, the photos of boats in these galleries which were taken at events have a reference number comprising the exact date & time the photograph was taken
(YYMMDD-HHMMSS).

If you know the approximate time you were either photographed or in the stretch of water you recognise, this will assist you in narrowing down the search for your boat.

PAINTOGRAPHY
Impressionist Art using Digital Imaging techniques applied to a selection of images from the galleries.
Usually preferred on canvas, these images are also available printed on premium quality photographic paper.

ALTERNATIVE STYLES
Although most of the photographs displayed are requested in colour, they can also be printed in other styles.
Remember to ask if you would like your photo to be
printed
in such a way.



Here are some examples - there are more in the Alternative Styles Gallery.


Catch Up - Original Photograph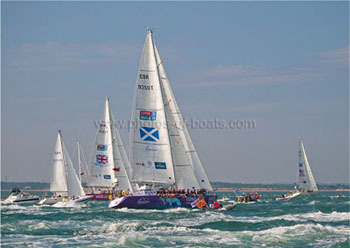 Catch Up -

Black & White

Catch Up -

Sepia Toned






Catch Up -

Aged Photograph


Catch Up -

Infrared


Catch Up - Oil Painting


Catch Up - Pop Art