"A challenge for the Equipment
"
It's not often that I accept an invitation to try out some new camera gear. I'm very happy with what I have so there seems little point in spending a day listening to the sales speak and turning down the "special offer of the day".
Last Friday was a rare exception. Olympus Cameras invited me to an afternoon at The Hawk Conservancy in Hampshire. An opportunity to take some shots of one of my favourite subjects and only 45 minutes drive away. I grabbed the chance.
The heavens opened when I arrived so it was on with the rain clothing - no problem for the new OM-D E-M1X and the PRO lenses which are all weather sealed and don't need a cover. I tried the various modes and new functions which are not available on my E-M1 Mark2, all of which were impressive to say the least. What grabbed me most of all was the
Focus Tracking
. Focus on a bird in flight and the camera follows as it moves up, down, left, right, nearer, further. Tack sharp images whether you use Single Shot, Sequence Shooting or that amazing feature for all action photographers -
PRO Capture
.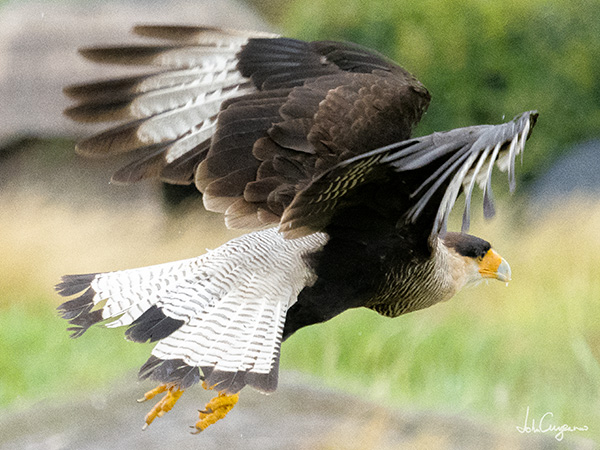 Having enjoyed a tea break, we were invited to an owl display - 3pm, still raining, in a wood, light getting dimmer by the minute. I have always resisted any urges to acquire the 300mm f4.0 PRO lens (Full Frame Equivalent 600mm). Olympus had brought one along and I thought - "if it can capture anything worth keeping in these conditions I might reconsider". I cranked up the ISO and ran off a few shots when the owls were perched.
Now for the hardest test of all - an owl in flight. ISO up to maximum, hand held in relatively low light (to test the 6EV Image Stabilisation as well as my shaky arthritic hands!) The Barn Owl obliged and all I can say is
WOW
. I would never have thought it possible, but here's the result.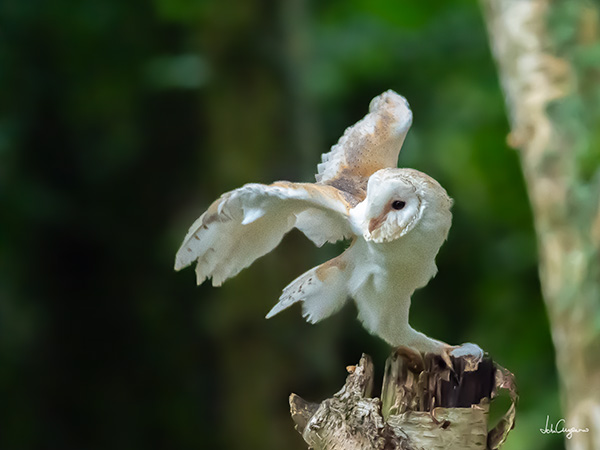 If you have the chance to
try this gear
, give it a go.
More images from the shoot at -
hawk-conservancy-at.photography-and-imaging.com