Our featured photographer is selected from our readers.
| | |
| --- | --- |
| Chris was introduced to photography by his enthusiastic father, who used to make black and white prints in the family kitchen, (suitably blacked out with blankets and bin liners). Gradually he learned about photography, and printing, as he grew up, moving from a Kodak Brownie to a Voigtlander, and then to a Pentax Spotmatic. | |
Upon leaving school he trained to become an air traffic controller, and purchased his first Nikon, ( a brand he has supported ever since). He then joined a local thriving camera club, and learned more about photography from supportive club members, and the visiting lecturers and judges.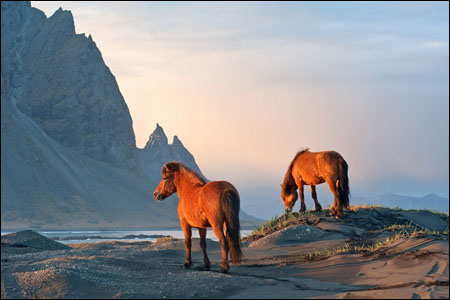 Icelandic Ponies - Competition Winner
By now Chris was married and making his own monochrome prints in a converted bedroom. A fellow member of his club gained their Associateship of the
RPS
, and this spurred Chris to do similarly, with a set of traditionally printed black and white prints featuring primarily candid and sports images. Competitive photography with slides by then had become the norm, with the occasional conversion to a print using initially Cibachrome, but subsequently and more successfully with Fufichrome R3 with Photocolour Chrome R chemistry.
Chris then concentrated more exclusively on landscape photography, which led to a successful partnership with Paul Foley FRPS running trips together with Spirit & Vision Landscape Photographic Workshops.
In 1986 Chris attended a judging workshop and seminar, and following positive feedback on his performance accepted an invitation to join a judges list. His popularity as a judge has seen him assessing increasingly higher profile competitions, from regional to national, and now international exhibitions.
A particular achievement was his promotion to the national PAGB (Photographic Alliance of Great Britain) Judges List
, which then saw him judging at Connahs Quay and Warwick University successively at their national print and PDI competitions, (the photographic equivalent of the FA cup final!)
An air traffic posting from London to Fareham in Hampshire in 2001 led Chris to join Southampton CC, and to become involved in running their International Salon, something he has continued to the present day, now acting as the Vice Chairman.
Strong links with the
Royal Photographic Society
led to an invitation to join their assessment panel for Licentiateships, and having served an 8 year term, he has just been re-appointed for further 2 years.
Chris was able to retire from air traffic just over two years ago, (it's now safe to fly!) and this has allowed him to spend more time printing, supported by Fotospeed, and their materials. This has resulted in a new print lecture which is attracting interest and bookings from camera clubs far and wide. International exhibitions are another interest and having gained his AFIAP, Chris is now well on the way to qualifying at the next level - EFIAP.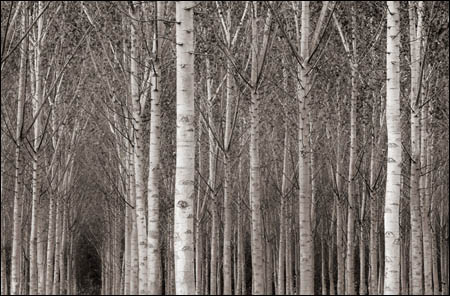 Patterned Plantation - Winner of 2 International Medals
More of Chris's photographs can be seen in the Travel Section at the
Gallery of Better Photographs
and on his
website
.
He also provides local tuition for camera clubs and their members with
Photo Knowledge
and shares his skill with us all in his masterclass -
Intimate Landscape
.
The ethos behind Chris's photography has always been to get the image right at the taking stage
, (a philosophy imposed upon any photographer who shoots colour transparencies). His images are generally quiet, gentle, pleasing on the eye, and show his ability to produce strong balanced compositions using appropriate light.
---
We are delighted to feature Chris's work and look forward to the possibility of doing the same for you. If you would like to be considered as our featured photographer, just post one of your images on our
FaceBook Page
with the title - "Featured Fotos".
---