Our featured photographer is selected from our readers.
| | |
| --- | --- |
| Ron Sutton's interest in photography was revived in 2005 when he bought his first digital camera. Since then he has had a number of his photos published, including four full page features in Digital Photographer magazine. He has also done a photoshoot on the Jurassic Coast which was used as a four page feature article. | |
Before he retired, Ron was contracts manager for Michelin Tyres dealing with the public transport sector, Stagecoach, National Express, Firstgroup and Go-Ahead.
As their various Headquarters were spread from Aberdeen to Inverness to Bristol to London he travelled all over the UK. Sadly this was in his 'pre-camera' days and even now he winces at the memory of some of the fabulous shots he missed -
"If only compact digital cameras had been available at the time"
. The Scottish Highlands on a sunny day in winter take your breath away.
Going back many years, to his teens to be precise, he did a lot of work for a local amateur dramatic/operatic society - stage managing, stage crew, although his favourite job was stage lighting.
"Maybe that lighting experience has rubbed off a little with my photography as it certainly taught me how to use and manipulate light."
- Ron recalls.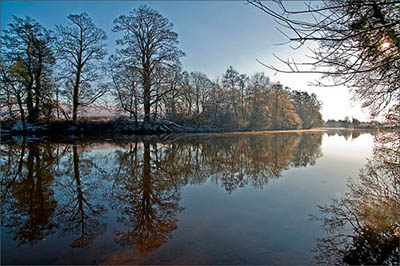 When it comes to his photography, Ron likes to keep it simple and hopefully let the images speak for themselves. For the last two or three years he has shot everything in RAW as it gives so much more flexibility. "I know some consider it a chore but for me that's part of the fun of building the image."
Using Photoshop Elements, Ron's work flow is simple -
Straighten/Crop (where required)
Set Levels (Black & White points)
Small amount of sharpening for which I use a high pass filter set to about level 2 or 3 and blend with soft light which I find gives a nice feel for landscapes.
"I try not to do anything else although I must confess to disposing of the odd radio mast and overhead power lines (thank you Australia and Spain)."
Ron does a fair amount of walking locally and the camera always goes along, hence the landscape predominance. A useful tip he recommends for anyone out walking with a camera -
keep looking behind you - it amazing how many good shots are over your shoulder!
Ron lives about 300m from the River Dee south of Chester and if it looks like a good start to the day he pulls on his wellies and track suit and in five minutes he's on the river bank -
hence his sunrise shots in The River tab on his website.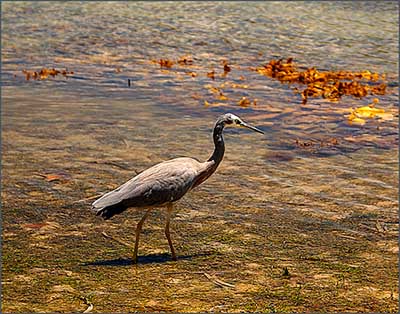 More of Ron's photographs can be seen in the Travel Section at the
Gallery of Better Photographs
and on his
website
.
"I'm always prepared to try other subjects, wildlife, sport, a Ladies Luncheon(!), and recently had my first chance to work in a studio with a very good model and these images are now in 'The Studio' gallery on my website."
featured photographer
---
We are delighted to feature Ron's work and look forward to the possibility of doing the same for you. If you would like to be considered as our featured photographer, just post one of your images on our
FaceBook Page
with the title - "Featured Fotos".
---