Helsinki

"
Blending the New with the Old

"

Article and Images by Richard Lewis


I like Helsinki. It's a comfortable city – big enough to have all the trappings of a capital but small enough for everything to be close at hand, within walking distance but backed up by an excellent public transport system that's properly integrated – a network of buses, trams, trains and ferries, all of which can be used with one multi-day travel card. And they work – its online transport planner gives connections that are realistic and convenient. If you're stuck – nearly everybody speaks very good English.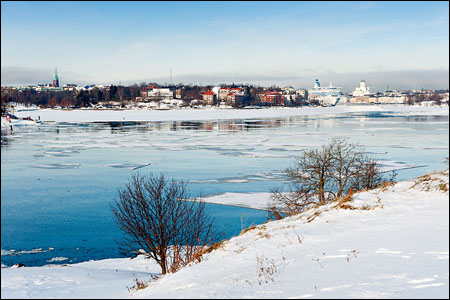 It's a Nordic city, so is clean and has the designer feel about it – blending the new with the old seamlessly. It has seasons – proper snowy winters, through to sunny summers where so much seems to be centred around the water (Helsinki has the largest archipelago in the world.)


It has a great range of architecture from stark modernism through classical romantic.

It has museums and public art in abundance and lots of events. And then there's the countryside around it with public parks and country houses to enjoy.



All this adds up to a great base for photography whatever the time of year, and whatever your interest. Just be prepared for the season you visit – it can get very cold in winter and rather warm – actually hot – in the summer. Also be prepared for seasons not to align with those you might be accustomed to. Schools go back in mid-August so summer activities can start winding down from then.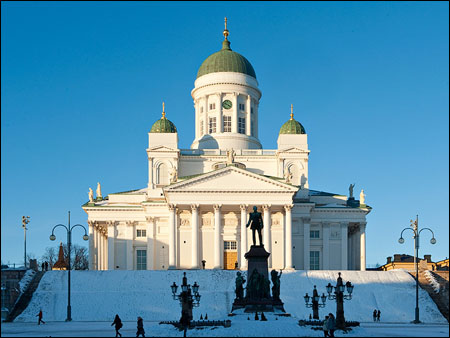 Getting into specifics, here are some places to go for photography:


National Museum of Photography. Always has a major exhibition and smaller ones featuring Finnish or well known international photographers.
Suomenlinna Island. An old naval fortress actually spread over several islands and now a World Heritage Site. It's reached by a 15 minute ferry ride from the east harbour.
Seurasaari Open Air Museum. On an island within the city, you'll find old buildings in rural settings from around Finland, many staffed by interpreters in costume.
Esplanadi. This is a tree lined boulevard dropping down from the city centre to the harbour and, with its pavement cafes and parks, is the place to people watch.
Interesting Buildings. There are many – for example the Church in the Rock, Helsinki Market Hall, the National Museum, the Cathedrals, the Parliament building, Finlandia Hall, the Fish Market. Add in the Neoclassical and Art-Nouveau quarters, and the city gives great opportunities for street and architectural photography. Just outside Helsinki is Hvittrask, a country house formerly the home (and now museum) of noted Finnish architects Gesellius, Lindberg & Saarinen.
Söderskär. A 2 hour boat trip to this island in Helsinki's outer archipelago, with its old lighthouse, flora, and birds. So peaceful so photogenic, but only in mid-summer.

Further afield - Porvoo to the east and Hanku to the west are photogenic old towns with traditional wooden buildings. Saimaa to the north east of Helsinki is the heart of Finland's lake district (and where Russian traditions remain strong). Rovaniemi lies on the Arctic circle with Finnish (and Norwegian) Lapland beyond.


Just across the Baltic, Tallinn is an easy day trip, with its largely unspoilt old quarter. Less than four hours on a high speed train will take you to St. Petersburg (visa required unless you take the alternative boat trip). West, via the Stockholm ferry, are the tranquil Åland islands. Or just go out and enjoy Finland's lakes and forests.



Accommodation



Being a Nordic country, accommodation in Finland can be pricey, but for those on a budget I can suggest CheapSleep Hostel with beds from around €20/night through to private double rooms from around €49.


For a full service hotel, the Radisson Blu Seaside Hotel (which is less than 10 minutes out of the centre by Number 6 or 9 tram) has always served us well - double rooms en-suite with breakfast from around €115.

(Obviously these rates will vary by season and according to what's happening in the city) and there are many other hotels to suit individual preferences.

Eating out in Helsinki can also be expensive but there is a wide range of places to eat with prices to suit all pockets.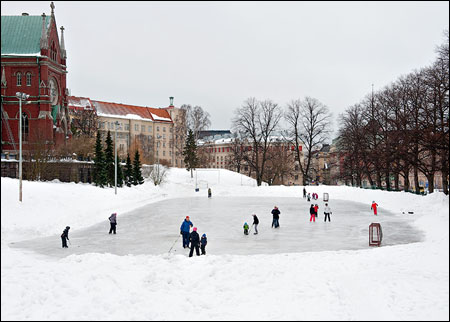 ---
---
Why visit this place?
"Helsinki doesn't feature on many people's bucket lists of places to photograph. But with its wide range of classical and modern architectural styles, seaside location with adjacent islands, outdoor museums, and busy event calendar, there's lots to see and do. It's very seasonal, and a good base for onward travel to photogenic locations across the Nordic region."

When is the best time of year to visit?
Most times work - depends on what you want to photograph. It's very seasonal with sunny summers and snowy winters. Being a northern city, it does enjoy long hours of sunshine in the summer, with correspondingly long nights in the winter.

Weather
---
---
---

---
---
Find It
Custom Search
---
All of the advice, tutorials, masterclasses and ideas on this website are available to you at no charge. Even so, its upkeep does incur costs.


If you feel that the site has helped you then any contribution you make, however small, would go towards its ongoing maintenance and development.


Thanks for your help.
---
---