Seasonal Landscape
"A Profound Effect on our
Photographic Techniques"

Original Article by Derek Forss
"Article first featured in Olympus User Magazine"
A LANDSCAPE AND its beauty and appeal are enhanced and transformed by the seasons. At the slightest hint of milder weather, winter loosens its grip with a dazzling display of colour from nature's early arrivals. Row upon row of crocuses and daffodils are soon complemented by cherry blossom, but when the trees finally herald the arrival of spring, the bright luminous green of new leaf will soon give way to the mature hues of summer.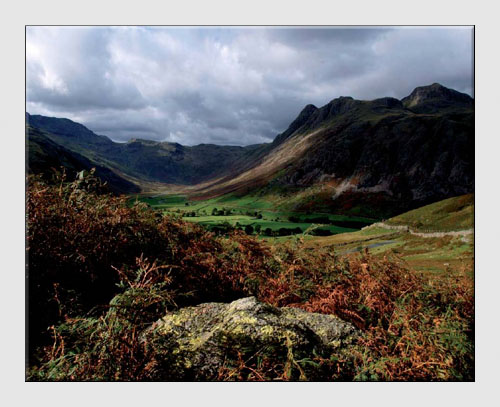 However, there are subtleties within this colourful description. It is an ever-changing kaleidoscope of delicate and sometimes restrained hues that artfully modify spring's riot of colour through to autumn. For the photographer capturing these changes it becomes a matter of timing, because witnessing the fresh green leaf of spring can be as illusory as seeing autumn mist, and as for winter and snow, maybe the 'wrong type' does exist – at least in photography.
Shoving a few daffodils into the foreground is an obvious way to present spring, but there are more inspirational ways, and much of it is down to weather. Passing April showers cleanse the atmosphere creating clarity of light and colour saturation that cannot be matched by any additional optical means such as a filter. It requires a skill outside photography – being in the right place at the right time.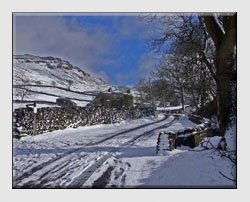 Visibility impaired by heat haze is more of a problem in summer; the promise of hot temperatures is not good news and, when coupled with a southerly wind, thunderstorms dragged up from the continent make matters worse. When it rains, if you are prepared to suffer a little, then subjects like waterfalls and close-ups of gardens do work better even in a torrential downpour. It is worth noting that both the earlier E-1 and the current E-3 do have weather seals for the more adventurous.


One of the major advantages of the FourThirds open standard that is often overlooked is its superior depth of field. This is invaluable for landscapes, enabling the photographer to create stunning perspective effects that are almost impossible with a film camera. Never before have I produced handheld landscape shots that are sharp from a few inches to infinity. You still need to understand the basics – aperture priority, small aperture, wide-angle optic and hyperfocal distance – but couple this with the FourThirds technology and dramatic perspectives are a reality.

But marvellous as this is, for landscapes you need to understand the subject and in this case how light and weather are the inspirational arbiters. When showing pictures at workshops or running holidays, the student wants to know how and when to take a shot. I can demonstrate this, but a major part of its success relies on the intuitive response to the subject by the photographer. I was reprimanded recently by making a comparison with a concert pianist playing from memory. "We are not all pianists," came the riposte, but that is to miss the point, because an artistic interpretation is an unconscious outpouring from the person, whatever the art form. A painter can no more explain the subtleties of his art than a pianist or even a photographer and, to be frank, I am oblivious of the thinking behind many of my pictures!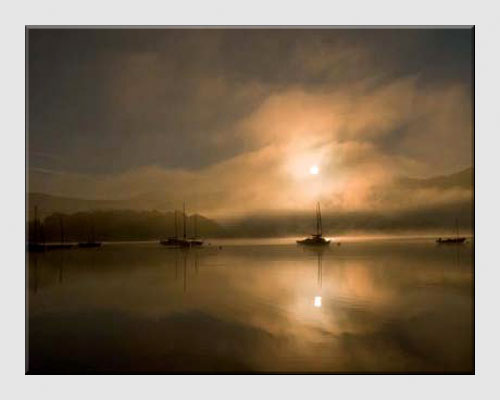 Nevertheless, I can continue with some useful pointers, most of which are borne out of experience. September is a difficult month, even with favourable weather. By then the landscape is looking tired and one longs for an early frost, heralding the magic of autumn mists. The timing of autumn has become as vague as the coming of spring; I used to reckon the last week of October and the first in November for the best tints. Early frosts and high winds play their part as to whether the colours will be cracking or a washout. Around then, just before the clocks change, a sunrise accompanied by morning mist takes place at a more sociable hour.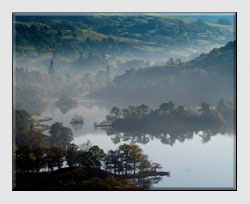 This is a period that demands the right mix of weather. Listening to forecasts is imperative; when rain moves away during the night, morning can be magical, particularly over water. A combination of lake and mountain is perfect and, provided the wind has abated, there is a good chance that mist will form, complemented by mirror reflections in the water.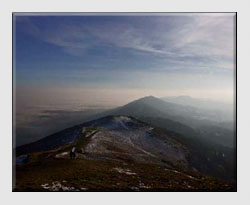 Even mist softly illuminated by a sunrise can create contrast problems, so I shoot in RAW. For the dedicated amateur as well as professional this is becoming a prerequisite, and with memory cards now running into gigabytes, file size is no longer a problem. Shooting in RAW is like having a film camera and being able to check your photographs before they are processed. By stopping the process before they become TIFF or JPEG processed images, you have the luxury to make adjustments in computer with a RAW Converter without damaging the file and, best of all, you can undo it months later. Both the latest versions of Olympus Studio and Master have RAW Converters as well as Adobe Photoshop Elements 6.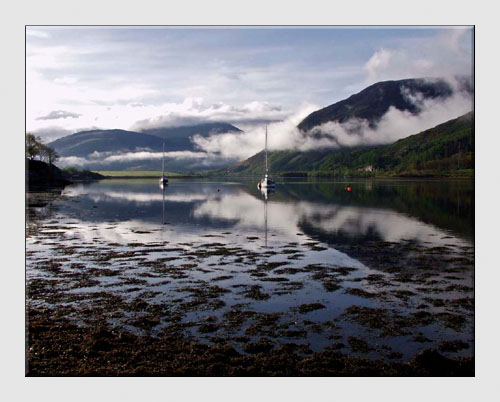 A RAW Converter allows you to perform some restoration to highlights and shadows that have no detail and is particularly useful for images of high contrast – but beforehand I underexpose everything by either -0.3EV or -0.7EV. This prevents highlights that are much more difficult to recover from burning out, whereas shadows are easier to correct.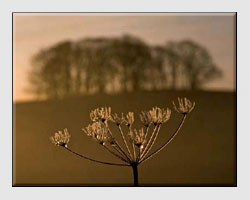 Winter more than any other season needs the right sort of weather, and not just snow. You might laugh, but to create that magical effect of frost and snow-bespangled branches under a blue sky it must fall at the right time and with no wind, and while there is a case for atmospheric shots, when there is no direct sunlight a snow shot will look dreary.



Winter's other contribution to landscape magic is heavy overnight frost. Following a quiet night, the frosty landscape warmed by the sun creates a very fine mist which breaks the light into beams. It is particularly noticeable in woodlands. I have been asked how this natural phenomenon is achieved in Photoshop, from which I can only assume that the unfortunate photographer has never bothered to step outside to experience the magic and exhilaration of photographing landscapes, especially on a cold morning.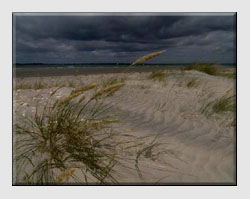 Because a landscape just sits there doesn't mean it is easy to photograph – such a view is simply naïve. Having come full circle and writing this article in mid- March on a gloomy day, I look forward to the fulfilment of spring and everything it promises. The British landscape is astonishingly diverse, its character and scenery changing from county to county.

The perceptive eye will realise that in winter a northern county responds better to photography than a southern one, whereas my own – Surrey – is hard to beat for its spectacular variety of spring colour. So, while tapping away, I have one eye looking out of the window waiting for those first uncertain signs of spring, but it will only work when a BBC weatherman on News 24 gives his opinion, and when they both come together – I'm off!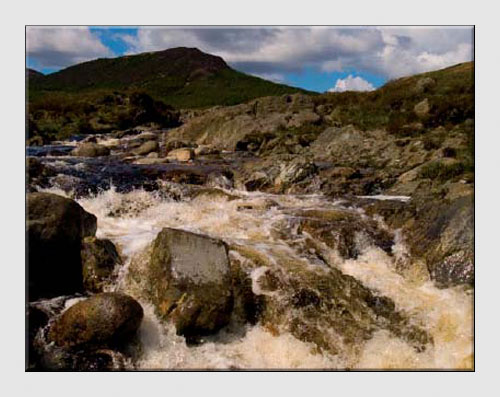 Derek Forss' kit bag
The best way to take landscapes is on foot, and for that reason I do not weigh myself down with gear. Most of the photographs are taken with the 14-54mm E-System lens and I will tuck the 1.4x teleconverter into my pocket. If I take another lens it will be a telephoto in preference to a wide-angle, and I will work to the rule of 'less is more'. On a long trip, when I am staying overnight in a hotel, I take a laptop or image tank for downloading. The dedicated traveller should look closely at the SP-570UZ bridge camera. It has a 20x zoom lens in a compact and lightweight body and shoots in RAW. Some of my friends use it for overseas tours.


Colour Wheel
© Olympus UK
---
Click here for more information about the free Olympus Magazine.

Don't miss our tutorial on Landscape Photographs by Derek Forss and our masterclass on Reflections on Landscape Photography by the world renowned master Charlie Waite.

Return to the Photography Tutor page.
---