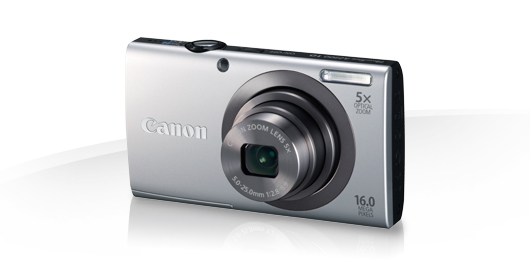 Question from Jonathan about learning photography -
What do you think about the Canon Powershot A2300? That is the camera I own. I'm trying to learn to take good pictures of anything. But I am curious about my camera and if it is good for things like that.
---

Answer
- Hello Jonathan,
Like many cameras of this type, the Canon Powershoot A2300 is a good camera for general simple photography and for anyone who is a beginner.
You say that you are trying to learn to take good pictures of anything so I suggest you study the
Photography Technique
section and apply the essentials. Take plenty of photos of all kinds of subjects.
As you progress, you might find particular types of subject appeal to you more than others. There are books and DVD's you could study and our
library of recommended reading
is there to help you.
If and when you feel your current camera is limiting your progress, the
New Camera?
article will help you.
Enjoy your photography and do use the comments box at the foot of each page of the website or the
Facebook page
if you have more questions.
Best wishes,
John
---