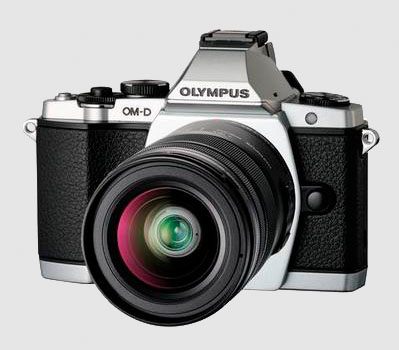 It's nostalgic appearance and feel might bring memories of the good old days in photography but for those born after the era it looks like a classic camera, it feels like a modern camera and it certainly works like a darn good one.
The Olympus OM1 was a very stylish SLR that single-handedly set the standard for compact 35mm SLR's throughout the 70's and early 80's.

35 mm SLRs became the standard choice for professionals accustomed to Leica and other rangefinders, but it had driven the market towards heavy and bulky cameras.

The Olympus OM-1 changed this and with it began a reduction of size, weight and noise of the 35 mm SLRs.



Olympus E-M5 Features
The E-M5 presents a range of features including the 5-axis built in image stabilisation system which is great for macro photography but the great thing is this system also works on video mode.
It also features a 16MP MOS Four Thirds format sensor, weather sealed body, ISO sensitivity to up to ISO 25,600, 4.2fps with C-AF and up to 9fps for S-AF, VGA-equivalent 3″OLED touch screen display, an electronic viewfinder, external flash sync speed to up to 1/4000s (super FP mode) and the latest TruePic VI processor.
An additional Art Filter is also added. It is the Key Line art filter which looks like a posterise effect. A posterise effect can also be described as a "Manga" effect. Another update is the intensity options added to some art filters.
A cool addition is the visualisation/preview of the final image when you use the Live Time/Bulb mode. This new addition is great if you do night-time /long exposure photography. No more trial and error
. This feature is what I want to try when doing an All Night Shoot and hopefully for this year's Paris All Nighter, we will have an Olympus representative with the E-M5 to test this feature.
To some, a focus assist lamp is a feature. For me it is simply an option which I do not use. Years ago when on a guided tour to the tunnels of Ruinart in Champagne region of France, I made our guide look scary red because the focus assist was always on. Everyone's attention went to me and some were annoyed that I interrupted. Anyway, I refuse to use the option (I stop taking pictures if I can't help it) from then on.
Look & Feel
The Olympus E-M5 has a magnesium alloy & fully weather-sealed body. It weighs less than half a kilo with the battery, lens and card. The classic styling of the camera isn't only for looking beautiful but it is very functional. The grips are pleasantly textured and for one with sweaty hands, it is comfortable and secure to hold. I love that it is weather sealed including some of it's accessories. So if you have sealed Four Thirds lenses, there is the MMF-3 weather-sealed adapter for them.
The buttons are well spaced for small and large hands to access them. One of the things I like about Olympus cameras is how quickly you can control them. The buttons allow that without too much fidgeting.
Every single part of the camera has a reason to be there, like the hump. It is not there for looks alone, it houses the accessory port and the flash hot-shoe.
User Interface and Controls
The E-M5 uses the same user interface all of the Olympus Micro Four Thirds and Four Thirds cameras use with little or no change at all. So upgrading to this if you are already a system user is quick and easy. The E-M5 has an OLED touch sensitive screen which like the EP3 can be used to focus an AF point or trigger the shutter. To stop it accidentally taking pictures, you can disable this on-screen.
Like most Olympus high-end cameras, the E-M5 is very configurable. There are two buttons you can configure by shooting mode including setting the F number and flash/exposure compensation. It is also possible to re-assign a couple of function buttons. I tend to use one function button for custom white balance which is very useful. It is a setting I use regularly. Instead of going Auto WB and let the camera choose, I place a white sheet of paper in front of the subject, press my Custom WB and save it. It means I have one processing less to do on post production.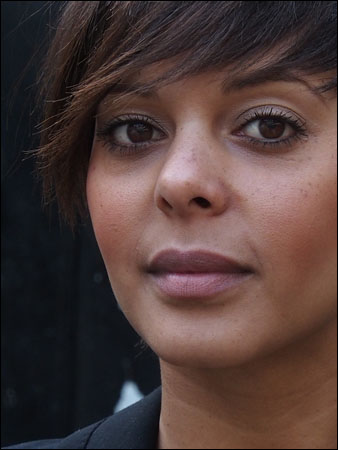 2:1 Crop | Olympus E-M5, Olympus M. 12-50mm ƒ3.5-6.3, ISO 800, 1/125 sec at ƒ6.3
Image Quality (from pre-production model)
On first impression, one can see the vast improvements on ISO sensitivity compared to previous Olympus cameras. The grey tones on BW images seem pretty nice as well.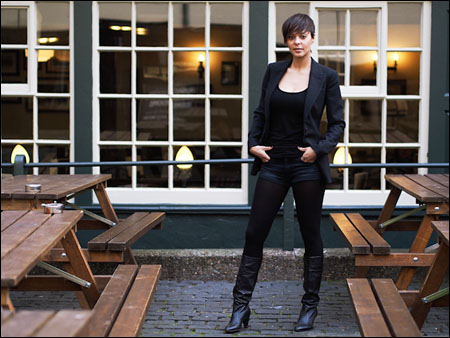 Olympus E-M5, Olympus M. 45mm ƒ1.8, ISO 200, 1/400 sec at ƒ1.8
What I like about the camera
For someone who is conscious about the amount of gear I carry, the size and weight is definitely a positive thing. I look forward to the day when most of my gear will fit in half of my current camera bag and weigh substantially less. I've broken the handle of one suitcase I used for less than a year due to the weight.
The 5-axis IS system is another one I really like. With children, I tend to play with them and being in constant motion means that I have loads of pictures with a small amount of motion blur. This new IS system should further minimise the blur and deliver more pin sharp images.
For the handling I am easy to please
, I like the nicely textured and soft grip. It is comfortable and secure. I absolutely love that there is an optional battery grip for the E-M5. The fact that you just attach it without taking out the battery inside the battery compartment makes it less fiddly and guarantees longer battery life (since there are 3 batteries).
I like that the ISO sensitivity is much improved as well as the grey tones.
I also like the electronic view finder which is activated when you look through it and that it goes to Live View when not.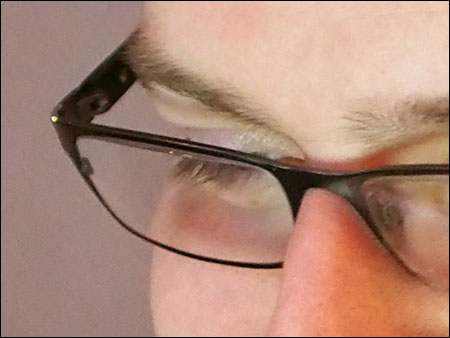 1:1 Crop | Olympus E-M5, Olympus M. 45mm ƒ1.8, ISO 3200, 1/100 sec at ƒ1.8

What I do not like
You don't get to have everything and it is not a surprise that there are things I do not like in the E-M5. One of these is the clip on flash. Although I do not use flash when I take my Olympus Pens out, I plan to use the Olympus E-M5 for professional commissions. It is a minor thing but with the amount of gear we carry, it is another small item to keep track of.
The other thing is more an annoyance than a dislike. When you tilt the screen up, you are looking down at the screen and when you try to do some setting adjustment or want to touch the screen to move on to the next picture, you can't because in this position the camera thinks you are putting your eye to the view finder so it activates the EVF and turns off the screen.
I do not shoot video so I will keep that off my mini review.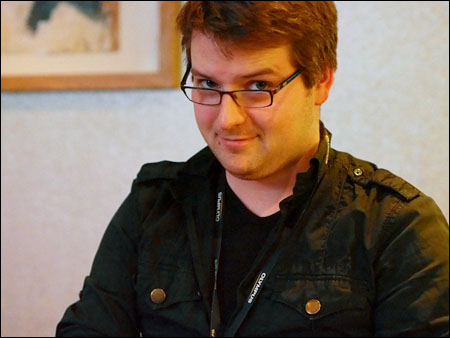 Olympus E-M5, Olympus M. 45mm ƒ1.8, ISO 16000, 1/125 sec at ƒ2.0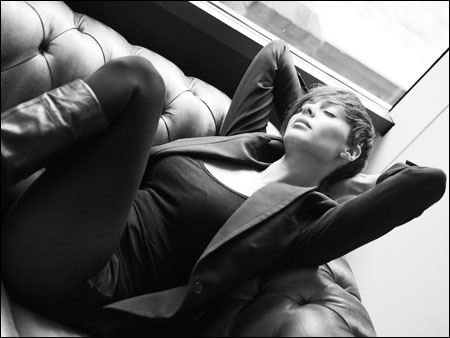 Olympus E-M5, Olympus M. 45mm ƒ1.8, ISO 1600, 1/60 sec at ƒ1.8
Conclusion
There is no doubt that the Olympus E-M5 delivers very good image quality for my needs. I can live with the small amount of annoyances because of all the good things which I think will help me be a more efficient photographer. I do not need a camera that can see in the dark, because when I take photographs at night, it is 99% long exposure night time landscapes. I do not need a camera that takes huge files great for A1 prints because my clients never ask for a single image printed this big. The 16MP sensor is perfect for me.
And the announcement of a couple more Olympus Micro Four Thirds lenses, makes the available selection of lenses between Olympus and Panasonic to 30 lenses. Which, I think is a good selection.
Would I buy one? Yes of course.