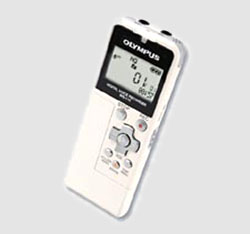 Question from Thabsile about the buttons on the Olympus WS-110
-

Where is the "on" button in the Olympus digital recorder WS-110 DNS Version?
---
Answer -
Hello Thabsile,
The WS-110 Recorder does not have an "on" button as such. The "HOLD" slider on the side serves as an on/off switch.
Email being what it is, could you please drop me a line to confirm that you
have received this.
Best wishes,
John